At FLOORCRAFT, Inc.
we've been in the commercial flooring business for 20+ years.
We attribute our longevity and success in this business to many things. Among them, our ability to listen and communicate, foresight to incorporate the latest technology in our industries and our capacity to see and plan for the entire scope of a project - from design inception through maintenance. This is in addition to our commitment to exceptional quality and craftsmanship. Performance, product characteristics, and life cycle cost should always be taken into consideration before a customer makes their decisions. And at FLOORCRAFT, we believe that successful projects begin with understanding the needs of our customers. Determining the appropriate product first, before choosing color or design, is key! We have a full range of carpet and flooring; window treatments and beautiful granite for countertops available and our team is completely experienced and knowledgeable to plan your project.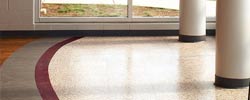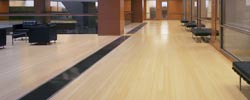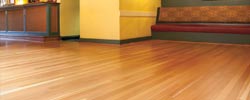 We can plan for the entire scope of your project.
Experience matters and FLOORCRAFT will have each step of your project covered. Site analysis and layout, planning, estimating, budgeting, pre-installation, work code and regulation compliance, insurance issues and anticipating "down-the-road" costs are multiple facets to the job that you may not even be aware of or have the time or resources to deal with properly. Put us to work for you and see how our experience and knowledge make the difference in your final product. You can count on our commitment to exceptional quality and craftsmanship to complete your job.